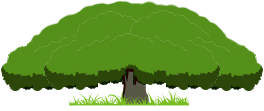 Welcome to the Negima! Wiki
This wiki is dedicated to collecting and chronicalising everything known about the Negima! Universe.
Negima! Magister Negi Magi is a Japanese manga and anime franchise created by the popular manga artist Ken Akamatsu, and is part of the much larger Akamatsuverse.
"Alright girls, you wanna to play hard ball better learn the rules! First off, no one makes a fool out of me! Second, this is Chiu's world and all you bimbos are mere tenants! Time to pay the rent!"
—Chisame Hasegawa

Content

Categories

Featured Article

Evangeline A. K. McDowell

Evangeline Athanasia Katherine McDowell, listed as Evangeline A.K. McDowell is a fictional character in the anime and manga series Negima!: Magister Negi Magi created by Ken Akamatsu. The 26th student in Japanese alphabetical order of class 2/3-A, she is actually a physically ageless centuries-old vampire cursed (Infernus Scholasticus (School Hell)) 15 years ago to remain at the school by Nagi Springfield, the father of her teacher and her disciple Negi Springfield. Initially an antagonist for Read More...

Featured Image
How To Help
Because this is a wiki, you are able to add or edit any content on this site.
Everything already here was made by Negima! fans like you.
Think something is missing? To create a new article, just enter the title in the box below.
Not ready to make your own article yet?